"Windward"
A Diary kept by Jas. F. Taplin, Surgeon to the "Windward" of Peterhead, bound for the Arctic Regions.
Researched and presented here with additional notes by
Gavin Sutherland

This first hand account of The Windward's first voyage from Peterhead, following her launch in 1860, was written by James Francis Taplin, then a 22 year old medical student at Glasgow University. Like many of his fellow students, Taplin took time out from his studies to sign on for a sea voyage as a ship's surgeon to help pay for his education and gain some experience in medical practice.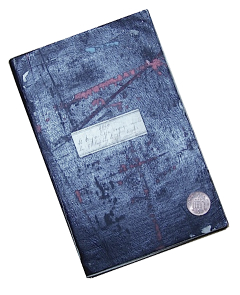 The little black book in which Taplin wrote his notes came to light in 2009 when it was found inside an old sea chest in the basement of a house in Paris.
I am most grateful to Megan Richardson for informing me of the discovery and allowing us all a glimpse into Taplin's great adventure. - GS February 2011.